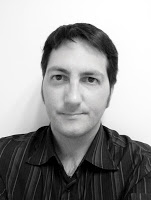 Dr. David Alcantara
Investigador y Presidente de SACSIS
Estimado/a colega,
En SACSIS seguimos trabajando para ayudar a la comunidad investigadora de nuestro país y por ello hemos invitado a un especialista en innovación y proyectos Europeos (Dra. Rocío Díaz,
Directora de la Unidad de captación y gestión de proyectos del 7PM en el Instituto de Investigaciones Biomédicas del CSIC)
para dar un seminario online gratuito titulado:
"Captacion de fondos para investigación mediante proyectos Europeos"
Si estás interesado en recibir este seminario gratuito, entra y registrate en esta dirección:
http://www.financiacioneinvestigacion.com
Keywords: séptimo programa marco, unión europea, marie curie program, fp7, fp7 ief, fp7 iof, fp7 iif, becas madame curie, subvenciones europeas, becas marie curie, ayudas a la investigación, financiación de la investigación, erc, european research council, programa people, erc starting grants, erc consolidator grants, erc advanced grants, erc synergy grants, proof of concept, erc coordination and support actions.
Protección de datos de carácter personal
En SACSIS detestamos el SPAM. Mediante la aceptación o registro en la web propiedad de SACSIS, el interesado consiente expresamente que sus datos personales sean incorporados a un fichero cuyo titular es la Sociedad para el Avance Cientifico, Society for the Improvement of Science (SACSIS), con domicilio en C/Guatemala, 1,1C, Alcalá de Guadaira– 41500 – Sevilla, siendo tratados por ésta bajo su responsabilidad, y con la finalidad de promocionar actividades educativas para investigadores, así como remitir información acerca de estas actividades, proyectos de investigación, publicaciones científicas, incluyendo jornadas, cursos y talleres organizados con este fin. El interesado tiene derecho de acceso, rectificación, cancelación y oposición con respecto a los datos personales que consten en los expresados ficheros, pudiendo revocar su consentimiento por escrito en cualquier momento, según la Ley 15/1999 de 13 de diciembre de Protección de Datos de Carácter Personal.
https://sacsis.es/wp-content/uploads/2019/12/logo-sacsis-web-transparente-nego-1.png
0
0
SACSIS
https://sacsis.es/wp-content/uploads/2019/12/logo-sacsis-web-transparente-nego-1.png
SACSIS
2012-10-15 09:12:00
2019-12-20 14:10:26